Potatoes O'Bama
Potatoes Au Gratin:
What's In It: Scalloped potatoes, cheese, cream and butter
Recommended By: Mayor Quimby ("
Ah. Au gratin potatoes. That's a quality side
.")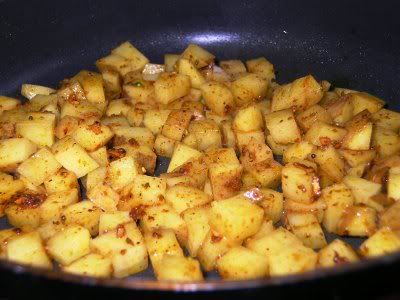 Potatoes O'Brien:
What's In It: Cubed potatoes, onions, peppers and spices
Recommended By: Oreida
Potatoes O'Bama:
What's In It: Uh...hope? Um...change? The chef promises us it'll be delicious and satisfy our appetites, but then again he's never really cooked anything before.